LCHS Golf News! The LCHS Golf team competed at regionals on Sept 19-20, 2022. JD Montgomery (Senior), qualified as an individual to compete in the state tournament on Monday Sept 26, 2022 at the Winchester Country Club! Good Luck!!!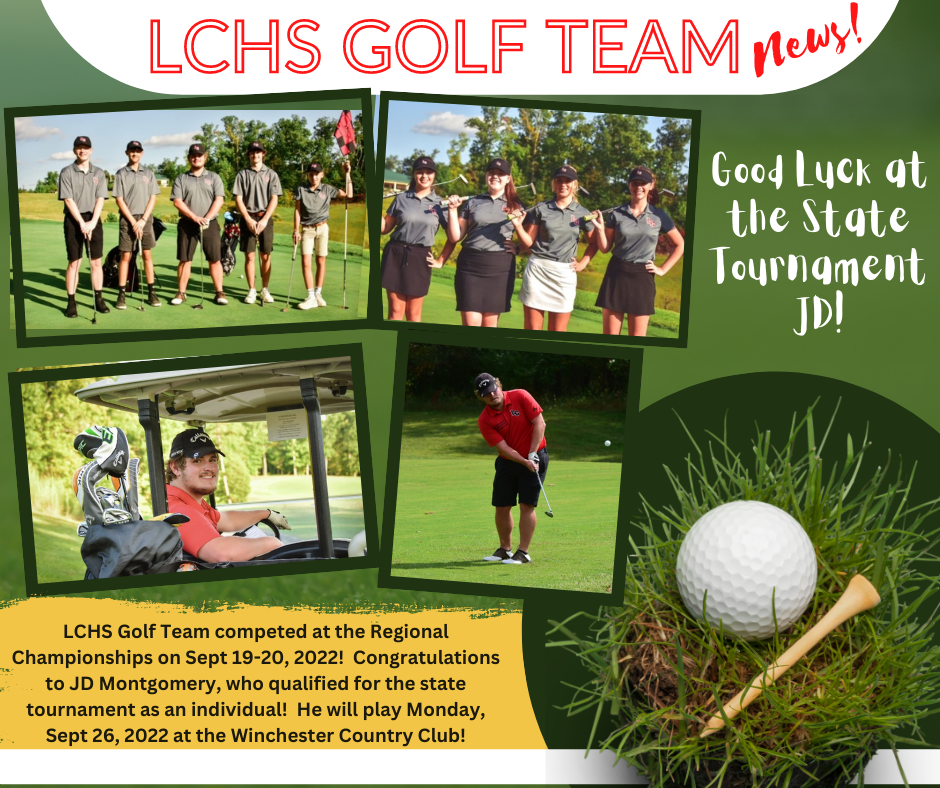 HOOPS League 2022! Deadline for entry is Oct 15th, 2022!!! Sign up online through the QR Code or In-person sign-ups at LCHS on dates of Oct 8th, 2022 & Oct 15th, 2022 from 9 AM- 12:00PM (Noon) Must be a current resident!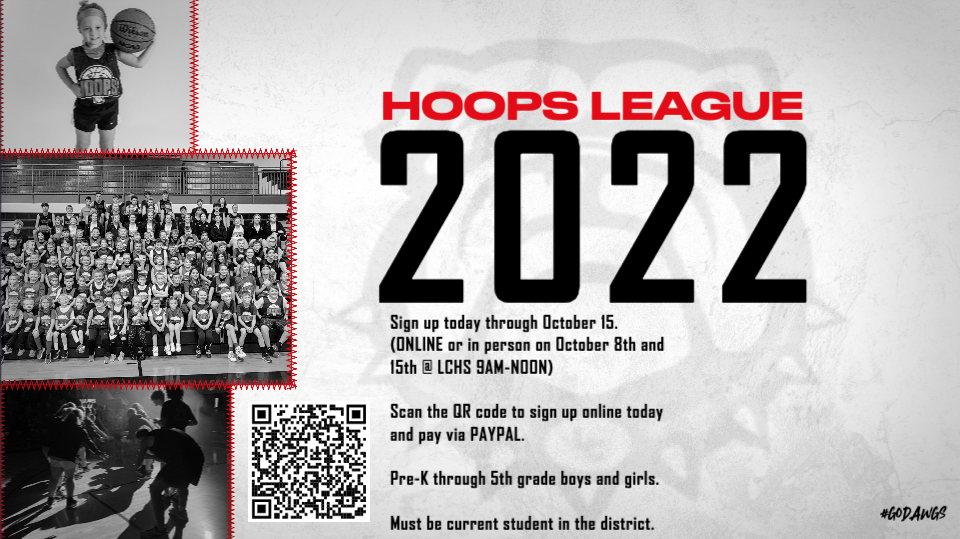 Multi-Employer Job Fair When? Wednesday, Sept 21, 2022 Where? Lawrence County Community Center 180 Bulldog Lane Louisa, KY 41230 Time: 10:00AM- 4:00 PM (Check Flyer For Employers List) 4:00 PM- 6:00 PM (Check Flyer For Employers List)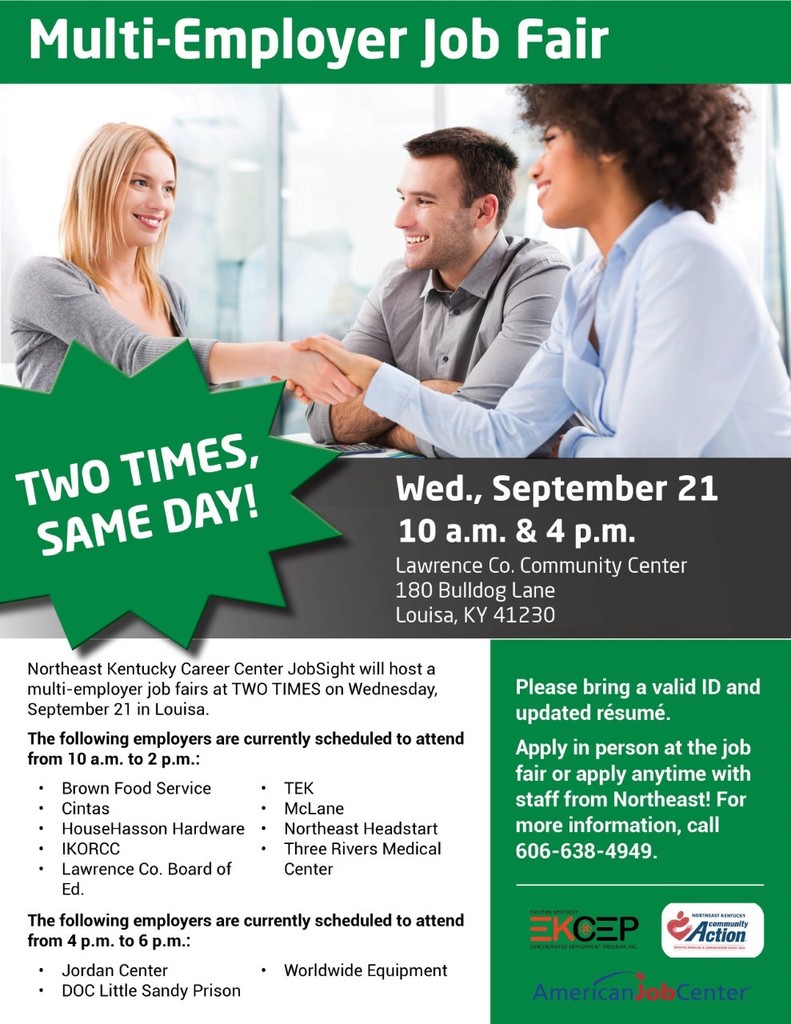 LCHS Girls & Boys Golf Regional Competitions Sept 19-20, 2022!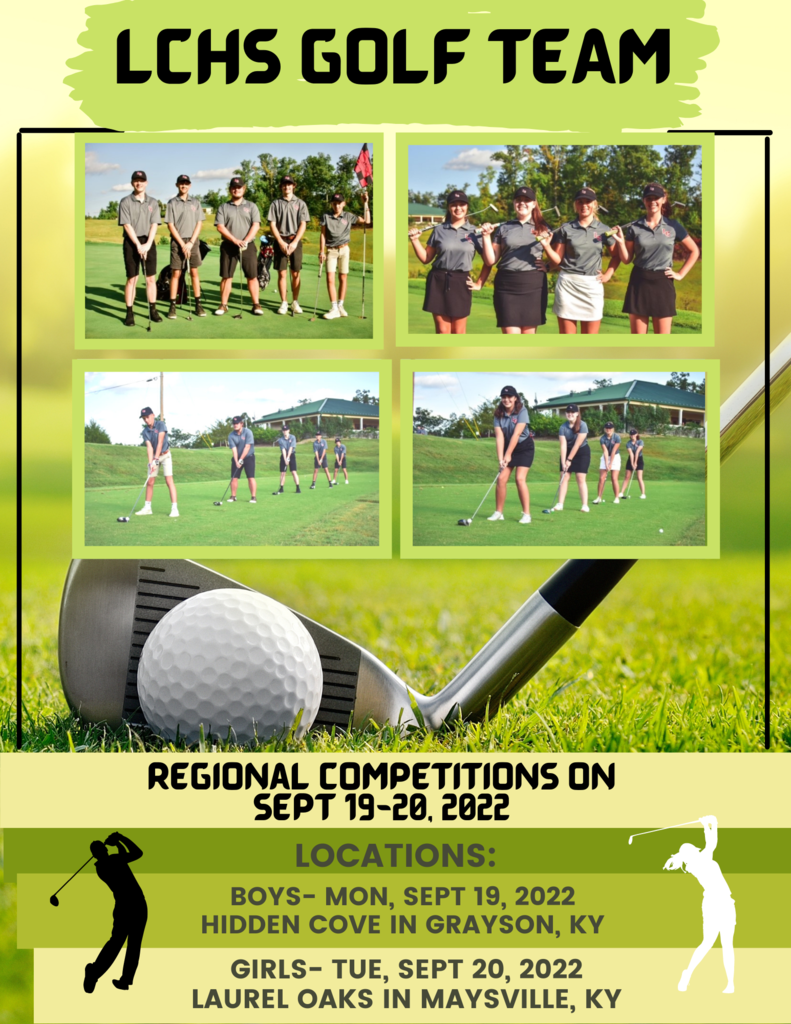 EKEBC Local Teams- Blaine , Fallsburg, & Louisa East Elementary Schools #EAST #AllinLC #ItsABlaineThing #OnceADragonAlwaysADragon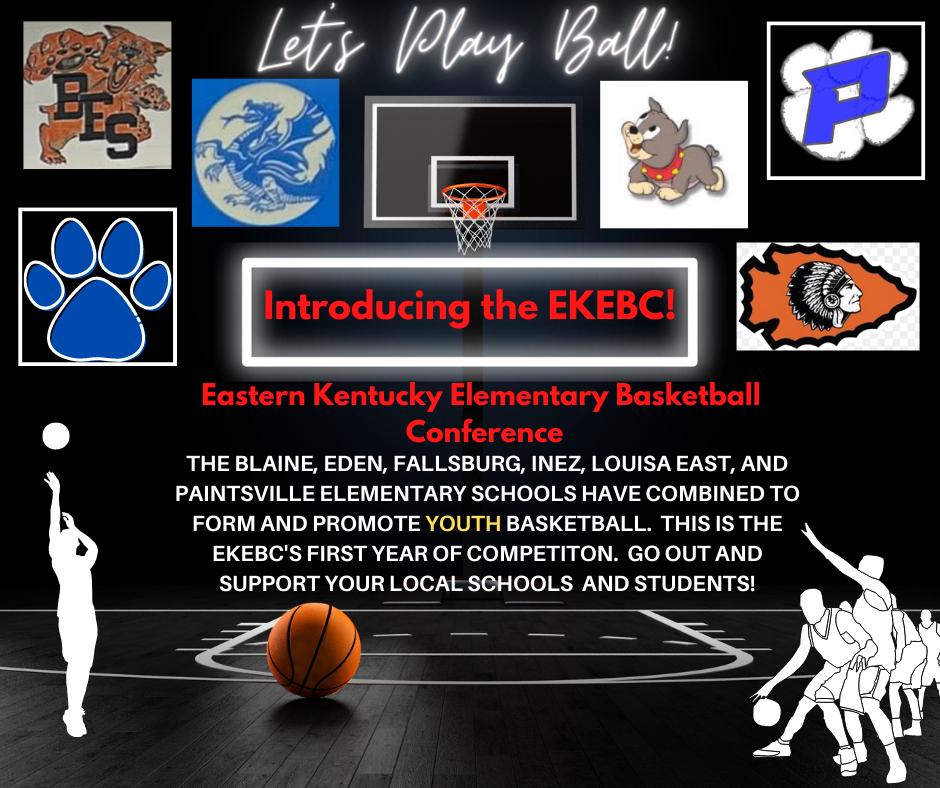 EKEBC Local Teams- Blaine , Fallsburg, & Louisa East Elementary Schools #AllinLC #ItsABlaineThing
EKEBC Local Teams- Blaine , Fallsburg, & Louisa East Elementary Schools #AllinLC #OnceADragonAlwaysADragon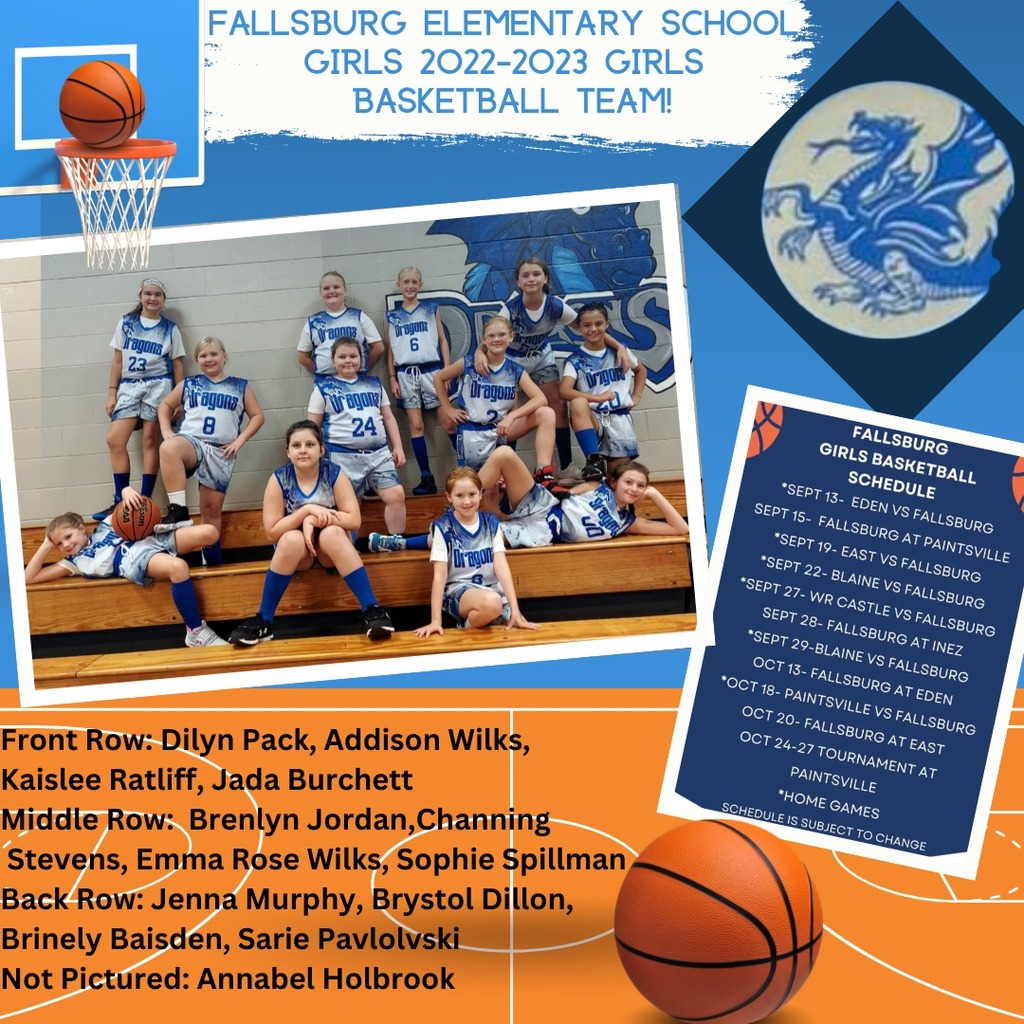 EKEBC Local Teams- Blaine , Fallsburg, & Louisa East Elementary Schools #EAST #AllinLC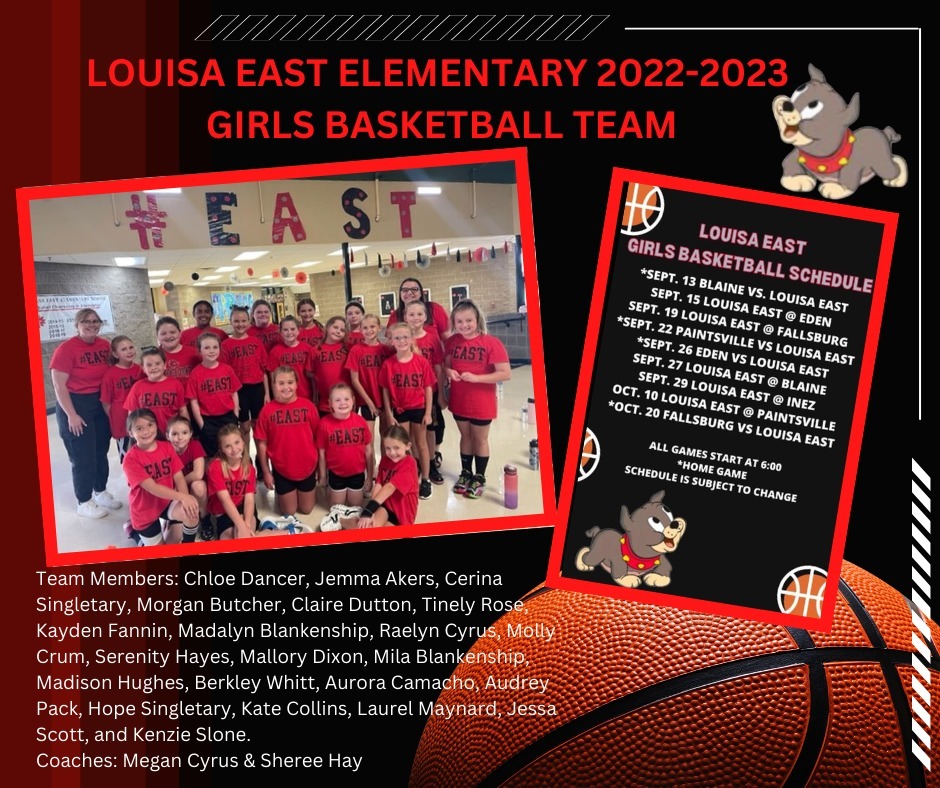 LCHS Girls Soccer Team competes in Owensboro, KY for the 2A State Title on Sept 16, 2022 at 12:00PM!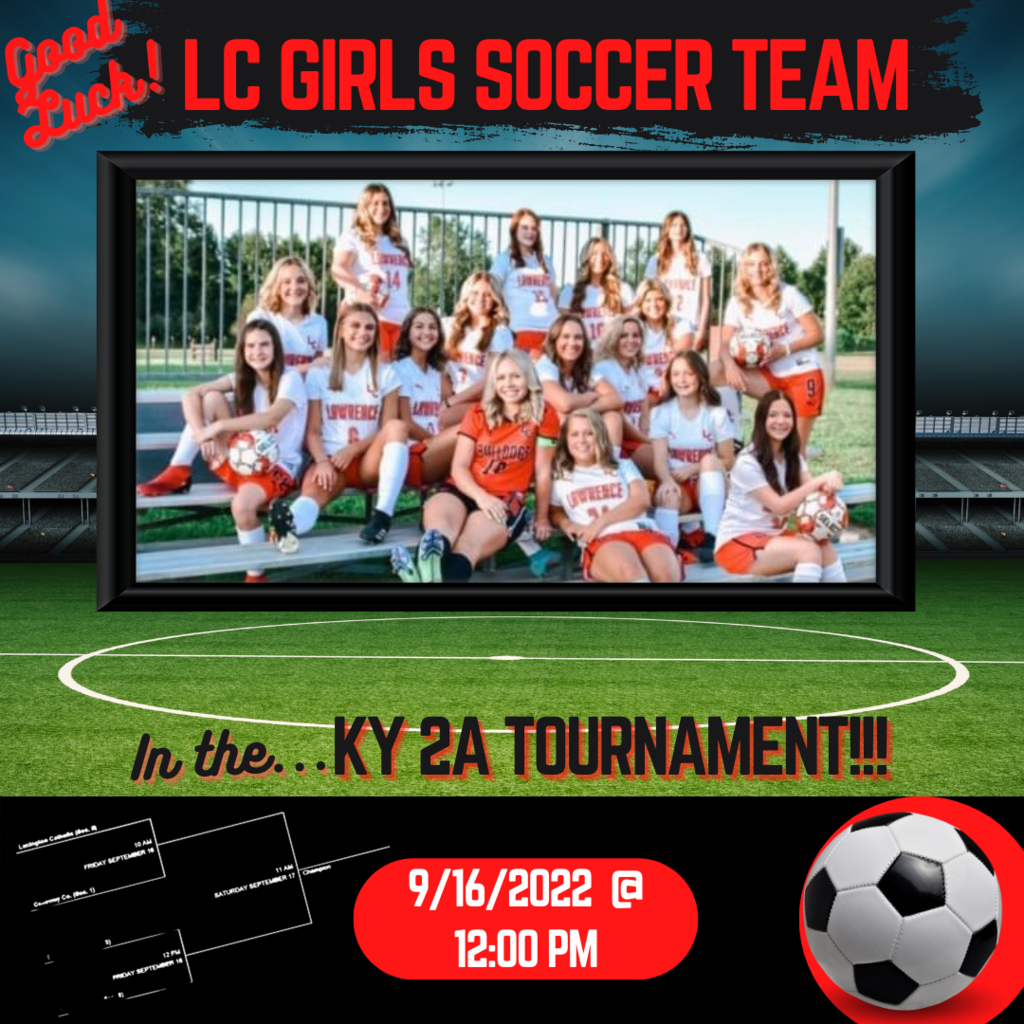 Tomorrow is High Attendance Day! Help your school have the best attendance in the state! #AllinLC

Help your school win $500!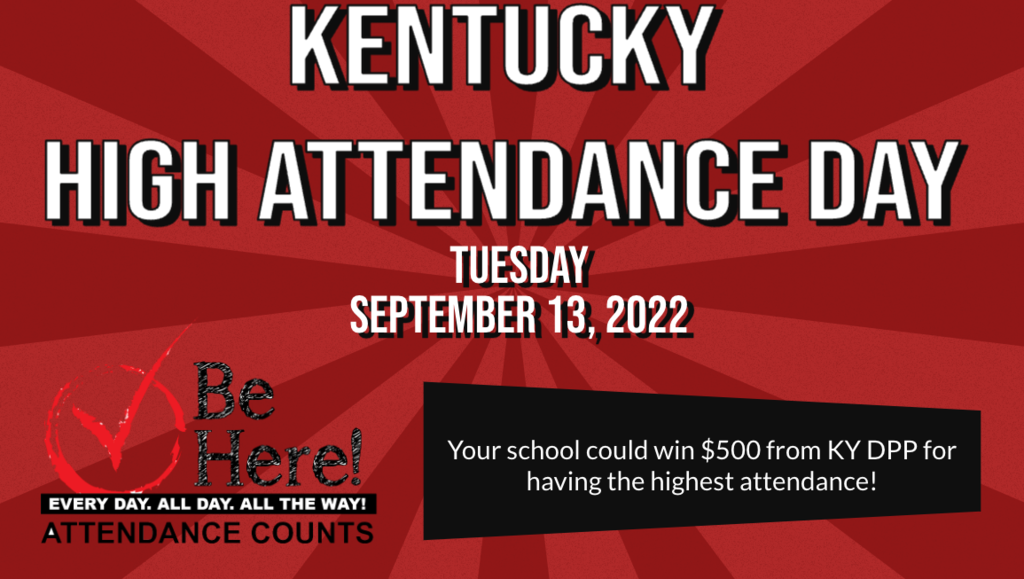 The 2022 LC Homecoming is in the books and was a huge success! A big thank you to all the LC Schools, teachers, and staff for all their hard work during homecoming week! At LCHS, homecoming week began with a book drive and coin drive. The donated K-8 level books are going to help with several Leslie County School libraries that were destroyed during the floods. The book drive will continue through Thursday, September 8th, 2022, and can be dropped off at LCHS. The coin drive proceeds will go toward counties that were also affected by Eastern Kentucky flooding. The sophomore class won the book drive, but all classes each received 200 points for their enormous contributions to the coin drive. On Wednesday, LCHS students participated in gym day activities and competitions. Some of the activities included class vs class dodgeball games, a Fear Factor eating contest, three legged races, and more. On Thursday, field day activities were held at the Jim Varney football stadium. These activities included the mile race, metered races, a pie eating contest, football kick and throw, tug of war, and much more. The total points that were distributed from previous activities going into Friday's spirit day were as follows: Sophomore Class- 1595, Senior Class- 1585, Junior Class- 1445, and Freshmen Class- 1280. Finally on Friday, spirit day competitions were held in the heavily decorated LCHS gymnasium. There wasn't a bare wall to be found. Students class signs were everywhere, in perfect LC Homecoming fashion. As the students competed to win the spirit stick, it was amazing to watch them cheer for each other. A sophomore student, Gibson Thompson also helped a fellow junior student, Dustin Moore when his guitars strings broke during the talent portion of the program. Thompson loaned Moore his guitar to finish his talent session. It is moments like these, that bring out so much LC pride! In conclusion of Friday's spirit day activities, these were the winners of the event categories. The fight song winners were 1stplace Senior Class, 2nd place Junior Class, and 3rd place Freshmen Class. The talent winners were 1st place Sophomore Class, 2nd place Senior Class, and 3rd place Freshmen Class. The skit winners were 1st place Sophomore Class, 2nd place Senior Class, and 3rd place Junior Class. All LCH classes performed great fight songs, talent, and skits. However, the overall class winner of the Spirit Stick for the 2022 LC Homecoming was the Sophomore Class! Congratulations! And like everyone says, "No one does homecoming like Lawrence County!" Till next year!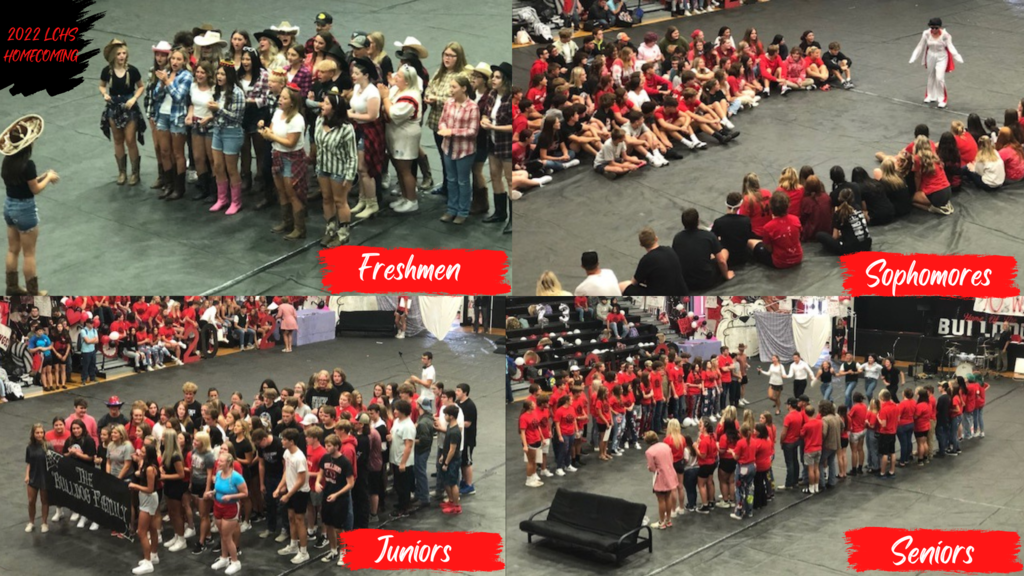 In the student handbook, a Parent Engagement Meeting Schedule was posted for this school year. The LC District Parent Engagement Meeting that was scheduled for September 8th, 2022, has been rescheduled. The new date and time are September 19, 2022 from 5-6 PM. The location will be announced closer to the date. Please feel free to share this information. Thank you for your understanding.
New LMS Teachers & Staff!! Ms. Chelsea Maynard is an ELA Instructor for LMS. Ms. Maynard states, "I am so excited and happy to be teaching 8th Grade Literature/Reading at LMS! I attended Marshall University where I earned my Bachelor's in Creative Writing and Teaching Certification in English grades 5 - 12. While I have experience teaching reading and writing from the preschool level up to the college level, I LOVE teaching the pre-teen and teenage ages. Every morning, I wake up excited to come to work because I get to spend my day with some of my favorite people — my students. By being their teacher, I get to celebrate their best moments with them and support them through their toughest moments, and there is nothing else I would rather do. Getting to laugh with them (and sometimes cry with them) is a blessing. When I'm not teaching or spending time with my family, I'm playing video games, swimming (if it's summer), or reading. I fell in love with reading and the places it can take you at an early age, and I'm excited to share that love with my students as their reading teacher." Ms. Elizabeth Berry is a cook/baker for LMS. She has also been a bus monitor since 2019. Ms. Berry says, "Working in the kitchen and getting to feed these babies is the best part of my day!" Mr. Adam Cornette is an 8th grade teacher at LMS. Mr. Cornette says, "Hi everyone! I'm super excited to get this year underway. I have high hopes for what this year has in store. I spent the last year and a half teaching middle school science at Blaine Elementary. I am currently the new 8th grade science teacher at LMS. I graduated from Morehead State University in 2020 and recently completed my master's degree in Teacher Leadership from the University of the Cumberland's. I love the 8th-grade students. They come to class ready to learn, and their drive amazes me." Ms. Megan Spillman is a special education teacher at Louisa Middle School. Ms. Spillman is a graduate of Lawrence County Schools. This is her second-year teaching students. She has worked for Lawrence County Schools since 2015 as a substitute and long-term substitute teacher in all different grade levels. She has a bachelor's degree in University Studies from Morehead State University. Ms. Maynard is currently pursuing her master's degree in Special Education-Moderate to Severe Disabilities from Georgetown College.

LCHS New Teachers & Staff!!! Ms. Katie Adams is the new allied health instructor at LCHS. Ms. Adams is a graduate from Ohio Southern University's 2014 nursing program. She previously worked at Our Lady of Bellefonte Hospital, Community Hospice, and the Tri-State Surgery Center. She is excited to be at LCHS. She wants students that pursue nursing to understand that attitude and empathy are just as important as the curriculum. Ms. Adams wants to build a program that will help LCHS students transition into a career or into higher education. Ms. Jeanette Cantrell is the IDEA instructional assistant at the LCHS. Ms. Cantrell taught kindergarten, first grade, and was a substitute teacher for the 7th grade at the Trinity Christian School for many years. She has also worked with the Northeast Head Start program. In September of last year, she began working as a bus monitor for Lawrence County Schools. Ms. Cantrell says she really enjoys working with the older high school students. Mr. Joey Cecil has been an educator in Kentucky Schools for 27 years. He completed his bachelors, masters, and then Rank 1 in Instructional Leadership from Morehead State University. The last 19 years have been dedicated to Lawrence County Schools, with 14 of those years serving as principal. Mr. Cecil retired in 2020 from the position of LMS Principal. He later taught a year and a half in West Virginia Schools. This is Mr. Cecil's first year back to LC Schools, since retirement, teaching math at LCHS. Ms. Annie Johnson is originally from Louisa, KY. She received her bachelors and master's degree in Music from Morehead State University. Mrs. Johnson previously taught music in the Boyd County Public School system for 18 years. Her duties included middle school band, guitar, general music, and theater. During her time at BCPS she directed several district-wide theater productions. In addition to teaching at BCPS she also taught music education at Marshall University. She is currently the choir director at Lawrence County High School. Annie is an active member of the Paramount Players. Some of her favorite roles include General Cartwright in Guys and Dolls, Mrs. Montague in The Haunting of Hill House, and Elle's mom in Legally Blonde. She is an active member of KMEA and WVMTA. Ms. Wrendi McDavid has been with Lawrence County Schools for 14 years. Prior to accepting the assistant principal position, she taught social studies at Fallsburg Elementary School. Ms. McDavid is a 2002 graduate of LCHS. She has an Education Specialist degree from Morehead State University. Ms. McDavid says, "Being an assistant principal at LCHS has been an amazing opportunity to see the culmination of the entire district's work toward making our students responsible and respectful members of the community." Col. John Turner is the JROTC instructor at LCHS. Col. Turner retired from the Army in 2015 after 22 years of service. Subsequently, he pursued his passion for teaching by becoming a JROTC Instructor. This year marks the beginning of his fifth year of serving as a Senior Army Instructor. Each year he is reminded of how fortunate and blessed he is to be in this current position. Col. Turner says, "These cadets motivate and inspire me in many ways and that is what makes this job even more enjoyable. Moreover, I look forward each day to teaching, coaching, and developing our cadets so they can make a seamless transition into society and become productive citizens." Ms. Jenae Vanhoose is a science teacher at LCHS. She is a graduate from Marshall University, receiving a BA in secondary education and a MA in Leadership Studies. This year will make her 10th year of teaching experience. Ms. Vanhoose feels she has been very blessed and grateful to have had time to be home, raising her family. She is so excited to be back in the classroom full time. Ms. Vanhoose says, "I have really enjoyed getting to know all of my students, and I am happy to officially be a part of the LC family." #All_in_LC Dr. Agnes Vanderpool is the new chemistry & physics teacher at LCHS. Dr. Vanderpool has come home to Eastern Kentucky after serving 25 years in higher education. Dr. Vanderpool graduated from Hazard High School. She completed her B.S. degree in Biology at Florida State University. She received her M.S. degree in Zoology from the University of Maine and her doctorate in Animal Science from the University of Tennessee. Dr. Vanderpool taught for the past 19 years at Lincoln Memorial University in Harrogate, Tennessee. In January of 2022, she and her husband moved to Carter County, KY with their six dogs. Dr. Vanderpool's hobbies include hiking, exploring the great outdoors, and ghost hunting on the weekends…when she can!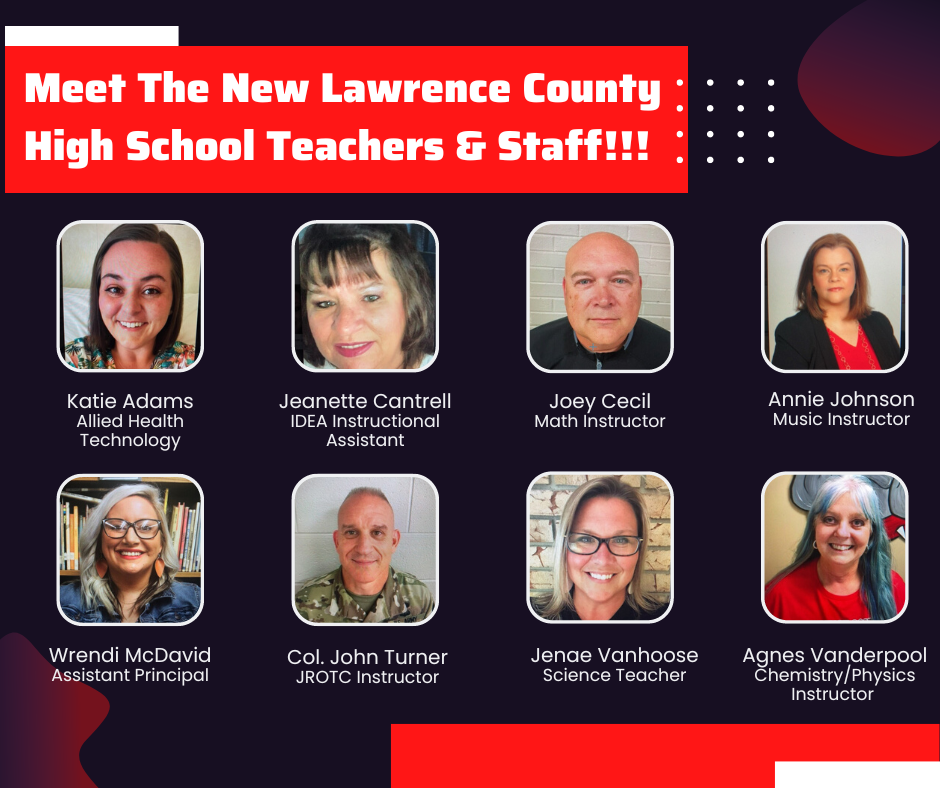 New LC District Employees Ms. Rebecca Vinson is a speech pathologist for Lawrence County Schools, who is based at Louisa West Elementary School. Ms. Vinson was born and raised in Louisa, KY. She graduated from Lawrence County Schools and attended the University of Kentucky. There she attained her bachelor and master's degree in Communication Disorders & Speech Pathology. She worked in private practice and with the Harrodsburg School System for 22 years. She recently moved back to Louisa to be close to family. She is enjoying working with the staff at Louisa West Elementary. Mr. Tyler Cavins is a computer maintenance technician for Lawrence County Schools. He has been working with technology for over 7 years. Mr. Cavins previously worked for Three Rivers Medical Center. He attended Southern West Virginia Community & Technical College and attained his Associates Degree in Information Technology. Mr. Cavins says, "I am very excited to be working with the Lawrence County School District and learning this new work environment. Mr. Cullen Brewer is a speech/language pathologist assistant, serving at both the Louisa East & Fallsburg Elementary Schools. Mr. Brewer is from Crum, West Virginia. He attended Mountwest Community and Technical College for prerequisite course work. He then attended Marshall University for his bachelor's degree for Communication Disorders. Mr. Brewer says," I am excited for this year and what it has in store. In my spare time, you can usually find me at the pool, traveling, or spending time with family and friends. I am looking forward to this year and being a part of the Lawrence County School System." Ms. Marisha Carr is a speech/language pathologist assistant, she is based at Louisa West Elementary School. Ms. Carr attended Marshall University and received her bachelor's degree in Communication Disorders. She is currently attending Marshall's Speech-Language Pathology Assistant program and will graduate with a national certification! Ms. Carr says, "This is my first year as an assistant, and I absolutely love it! I enjoy the positive learning environment provided to the children, and the positive support system I have in place at Louisa West. I am so happy to be a part of the Lawrence County Speech Team!"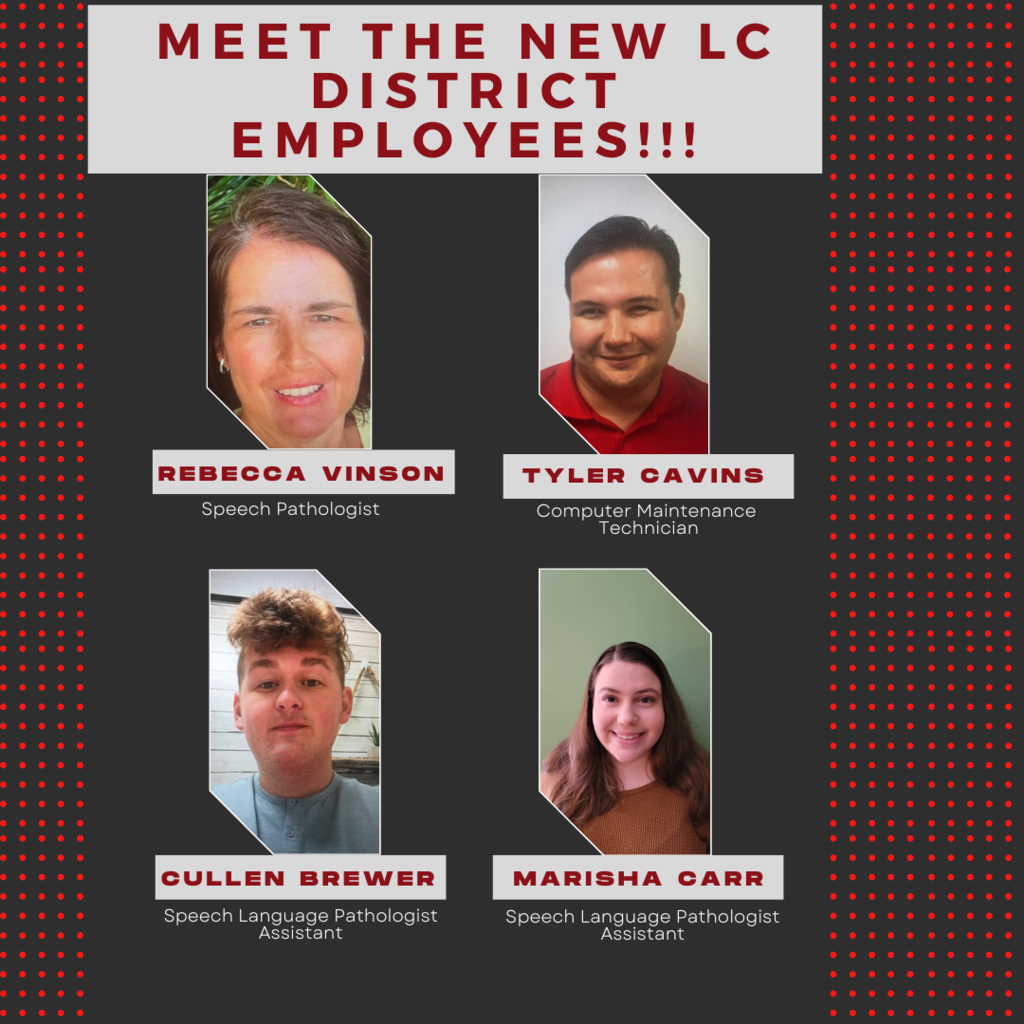 On behalf of LCHS Choir Director Annie Johnson: I would like to extend the invitation to all LCHS choir alumni to join us in the singing of "My Old Kentucky Home" at the Homecoming football game on September 2. We will rehearse in the band room at 5:45. #AllinLC
2022 LCHS HOMECOMING WEEK SCHEDULE!!