News
Nomination Process: Lawrence County High School Parent SBDM Election Procedures *2 Parents can be elected at Lawrence County High School to sit on the SBDM...
On April 13, 2021, ALL 10th graders will take the ACT test. This is a wonderful opportunity for 10th graders to become familiar with the test before taking the...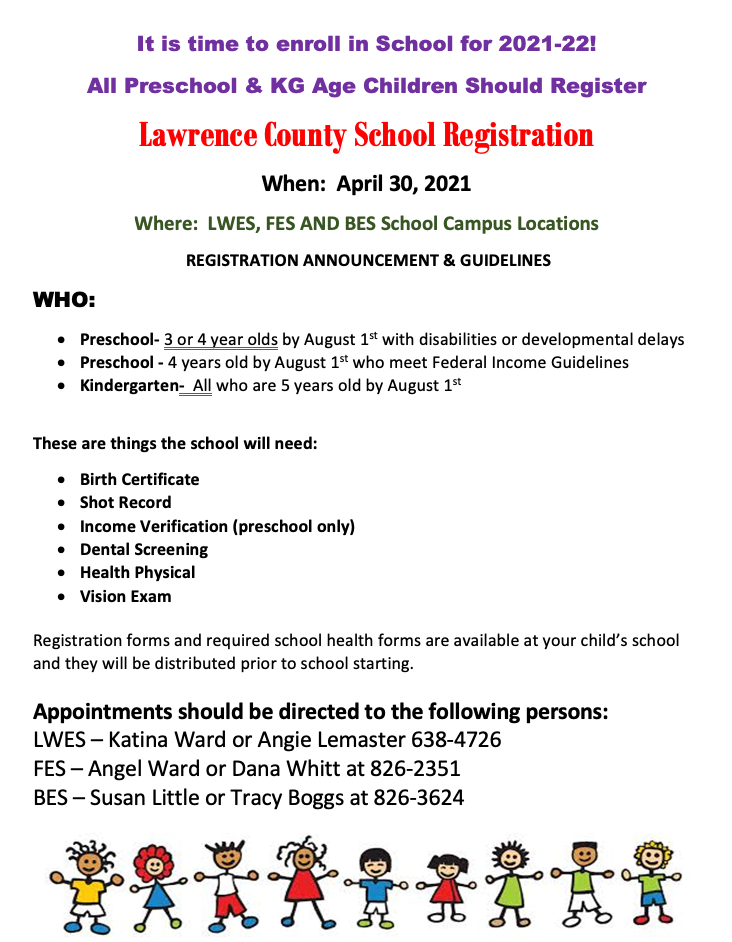 2021-2022 PreSchool and Kindergarten Registration
SEE ALL NEWS
LIVE FEED

Dr. Robbie Fletcher
12 days ago
For clarification, you only have to fill out the form if you want your child to repeat this school year in accordance with SB128.
We highly recommend that you meet with your student's counselor and/or teacher before completing the form.
#AllinLC

Dr. Robbie Fletcher
12 days ago
If you would like for your student to participate in the Supplemental School Year Program in accordance with SB128, you must complete the form below.
The form MUST be returned to your school's office staff by MAY 1.
SEE ALL POSTS