Lawrence County Schools' students participate in an orientation and mobility scavenger hunt in Ashland, KY!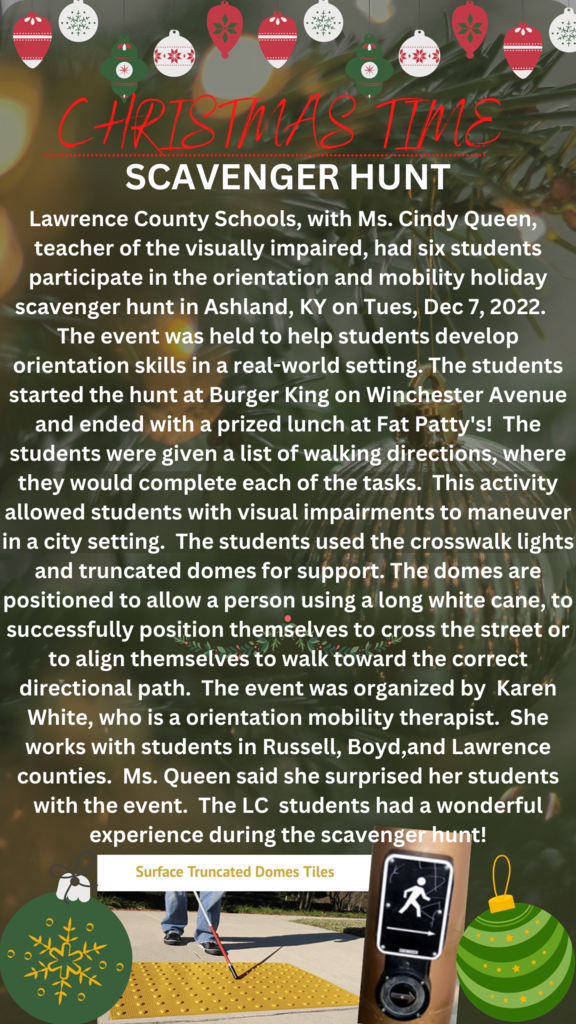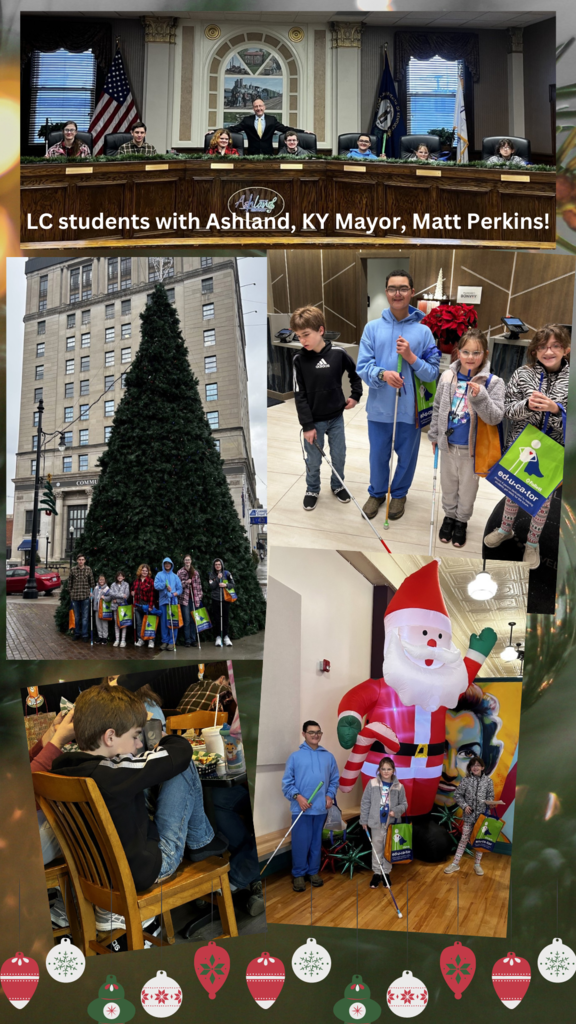 LCHS Carpentry Class gets hands-on experience working on a building project! #AllinLC @All_in_LC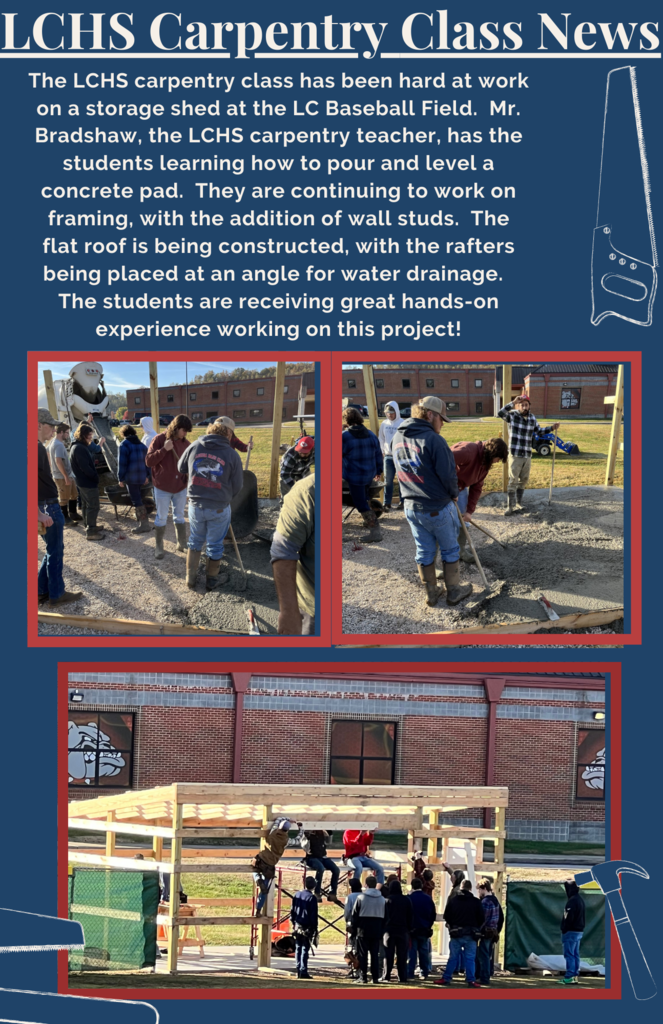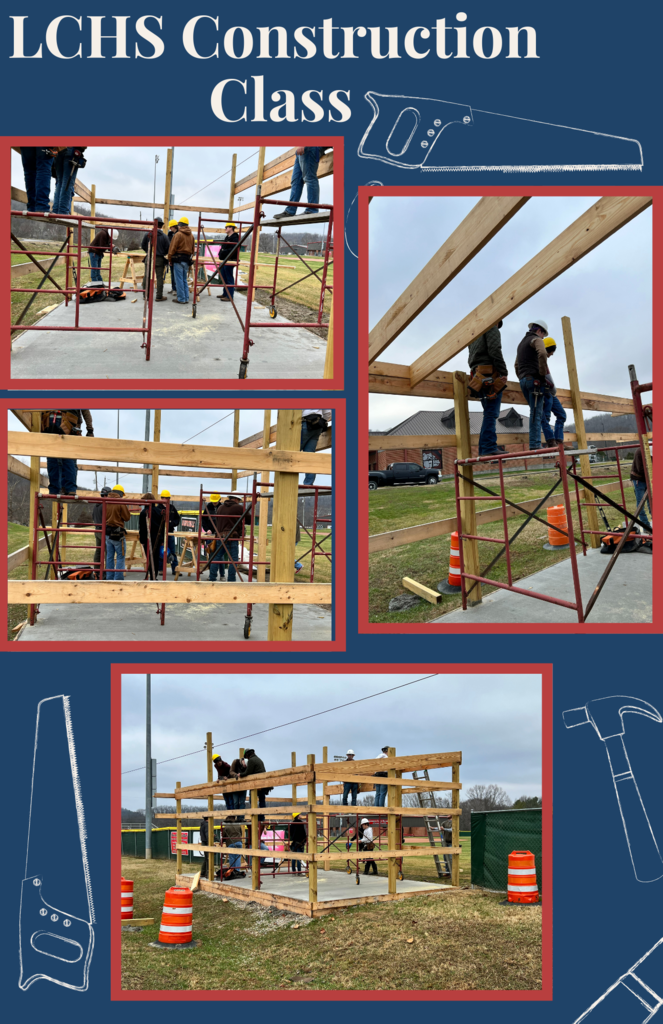 LCHS Drama Class performs a play for elementary students!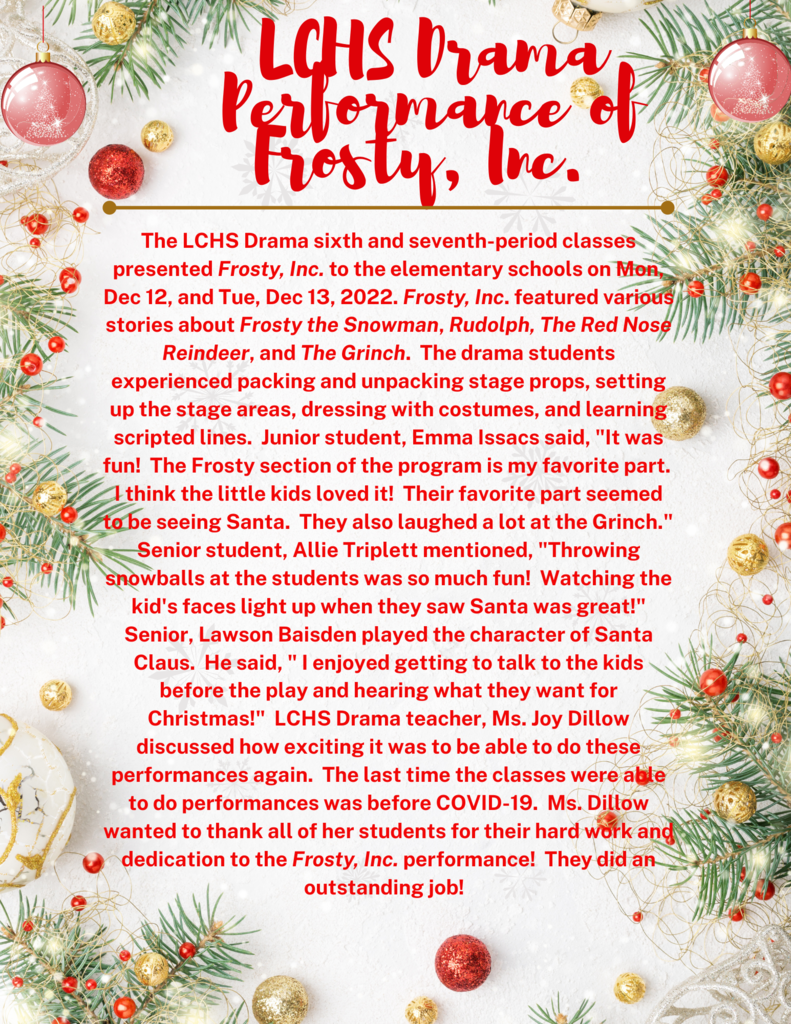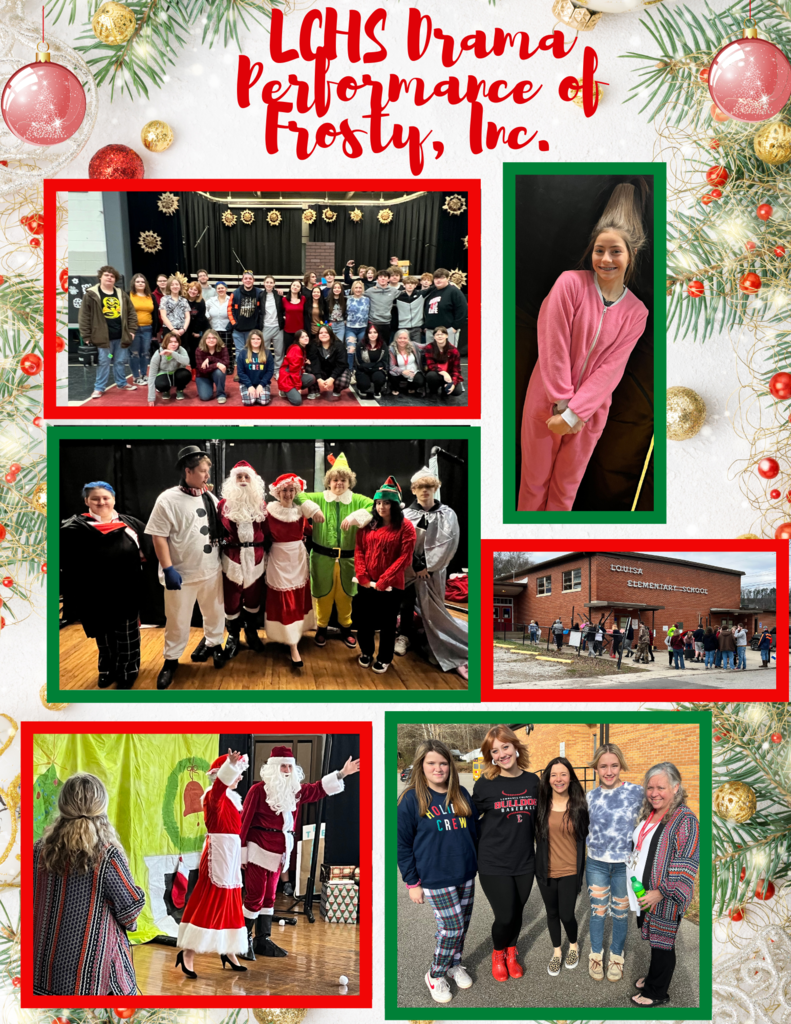 Congratulations to LCHS's Math 131: Problem Solving Class! All students received college credit for the class!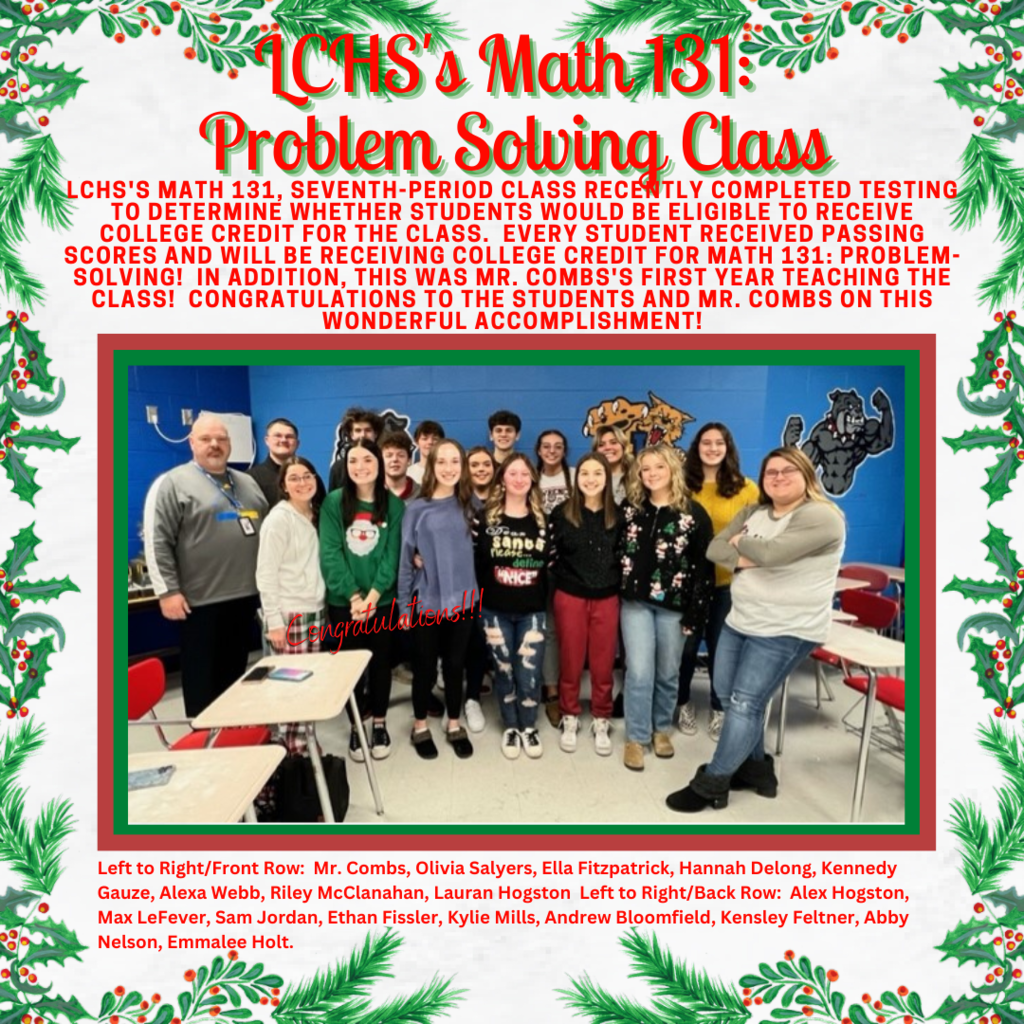 LCHS Pre-Nursing Program introduces vital signs to Louisa Middle School's Project Lead the Way classes!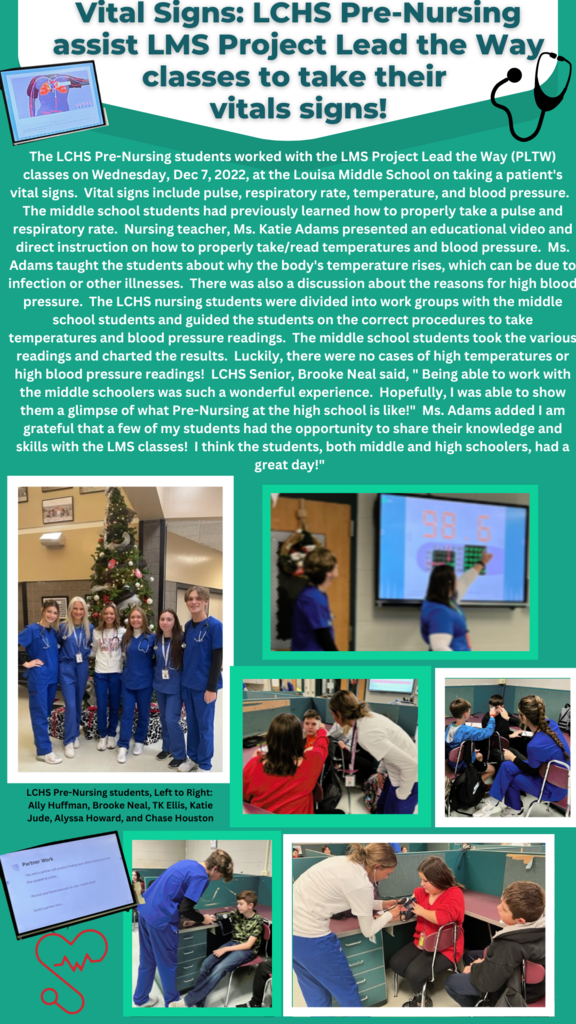 Congratulations to LCHS Senior, Kensley Feltner! She is the all time leading scorer at LC with 3241 points! #AllinLC
Congratulations to LCHS Senior, JD Montgomery on being selected for the 2022 All-Area Boys Golf Team! #AllinLC @All_in_LC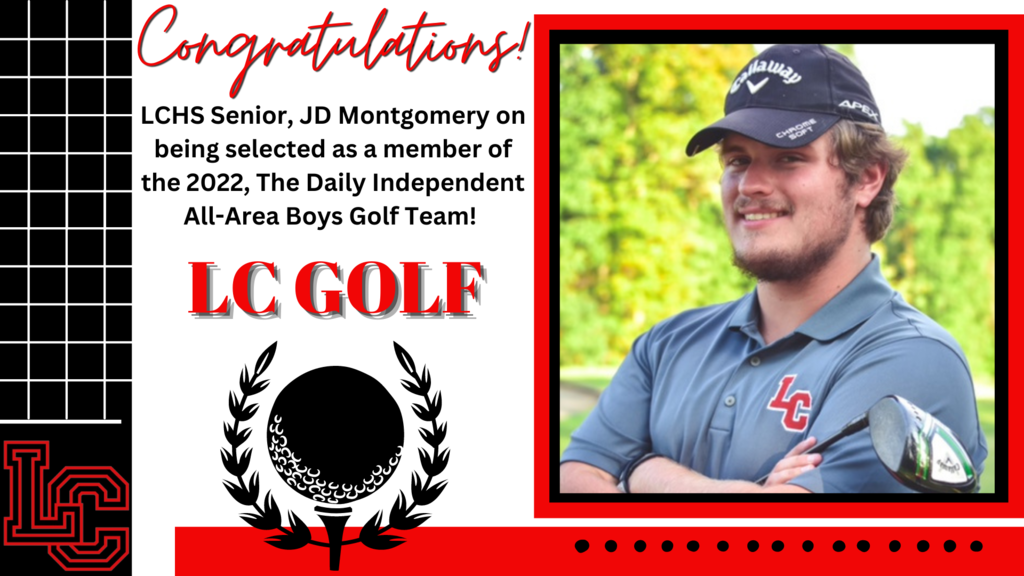 LCHS freshman and general choirs sang Christmas carols within the Louisa community! #AllinLC @All_in_LC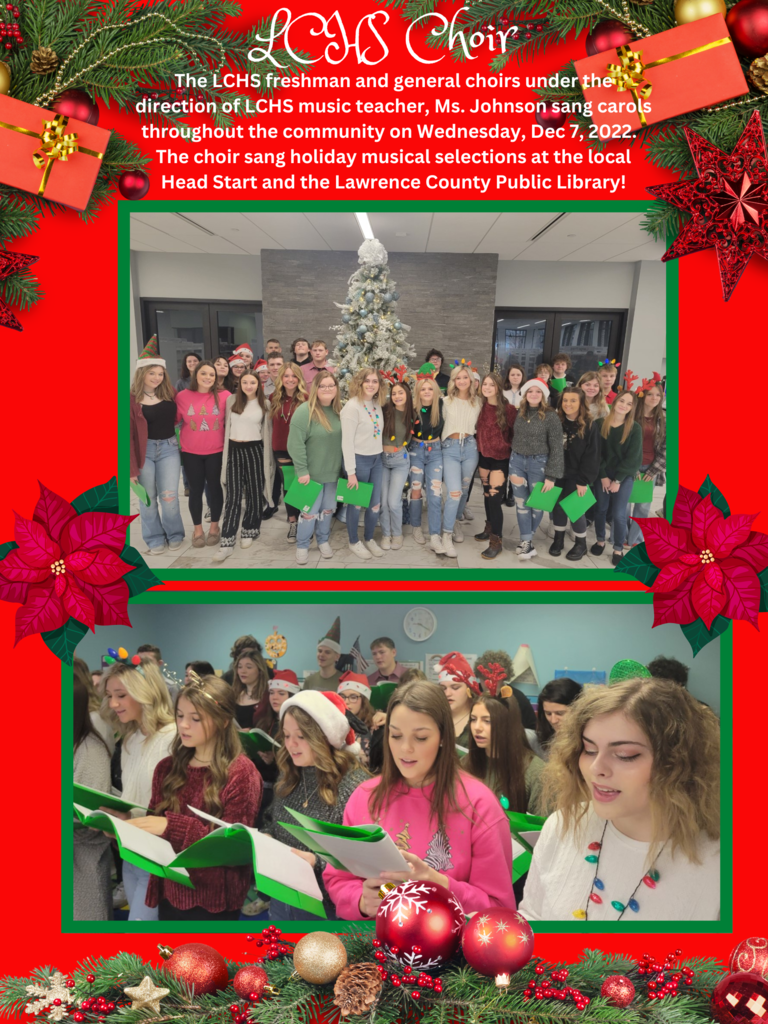 Yearbook Sale!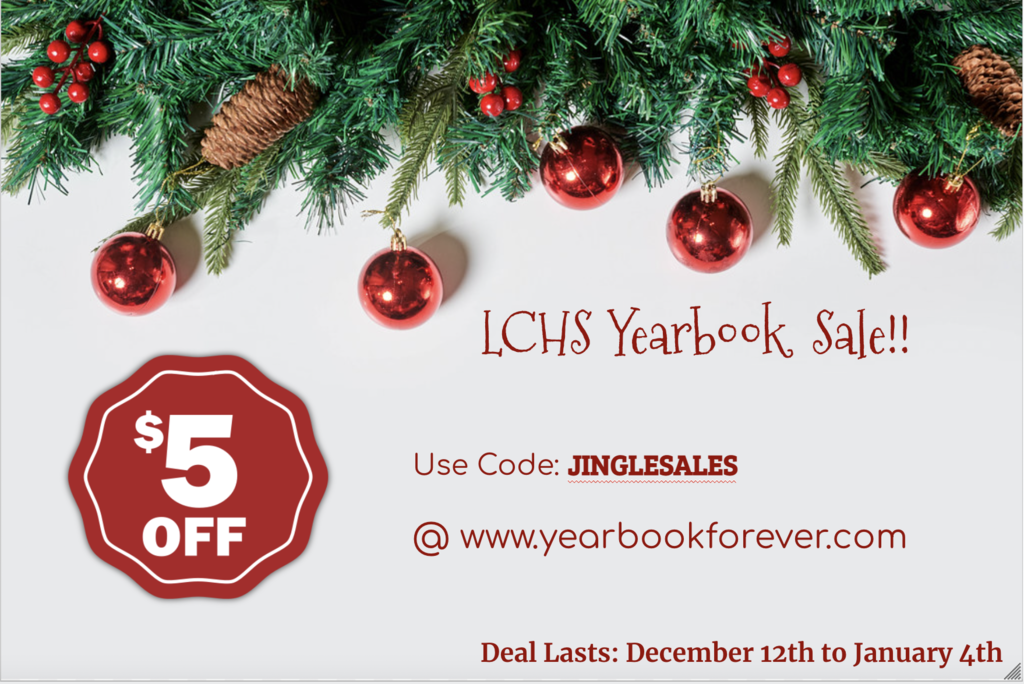 LCHS JROTC competed on Friday, Dec 2, 2022, at Belfry High School. The students won 1st place in all events! Congratulations LCHS JROTC!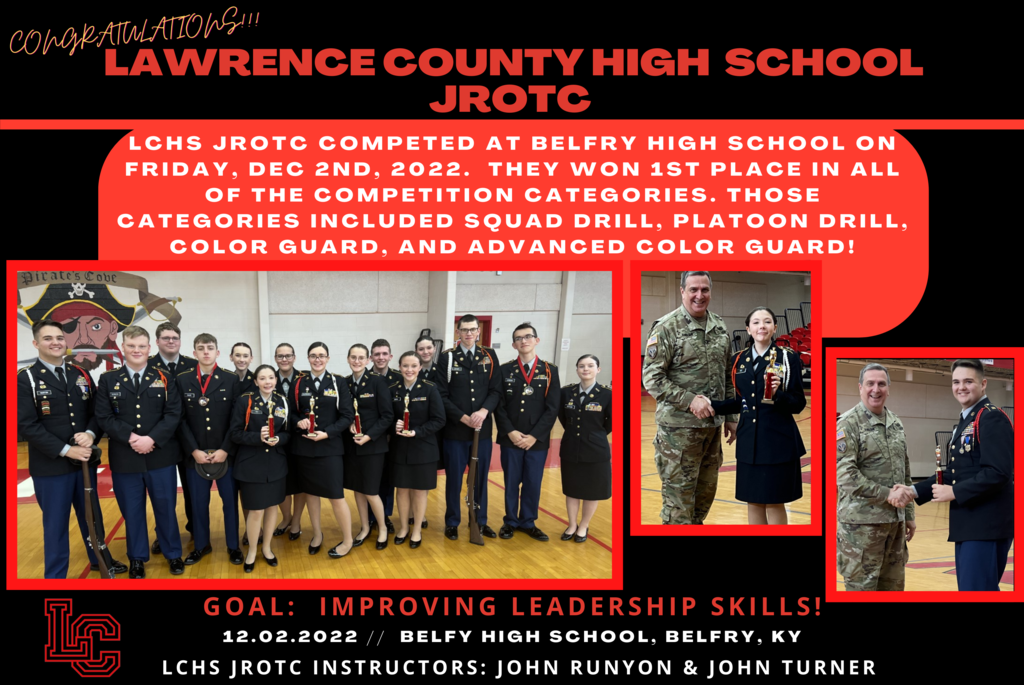 LCHS students attend Kentucky Youth Assembly from Nov 30- Dec 2, 2022!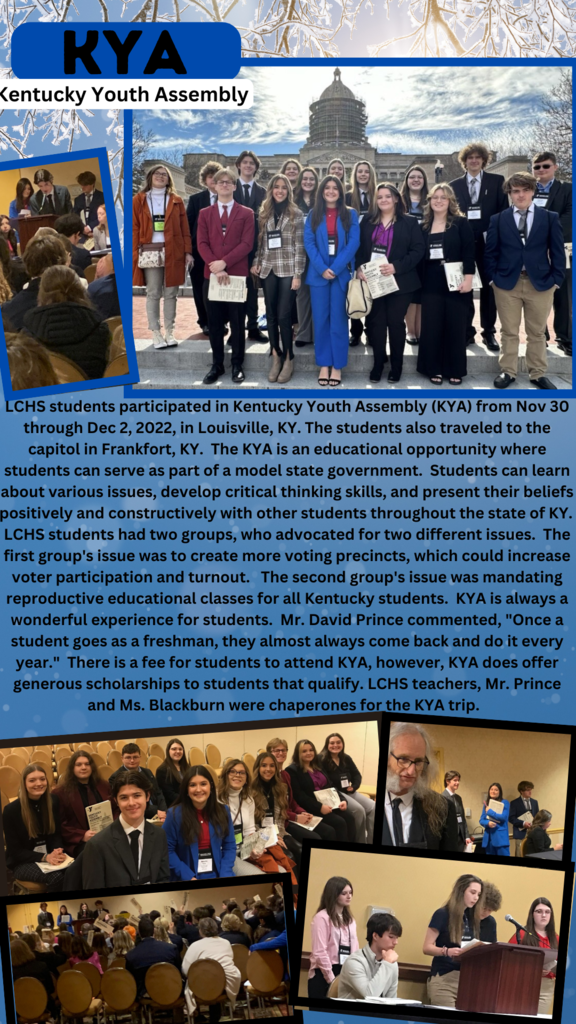 LCHS students tour the University of Pikeville!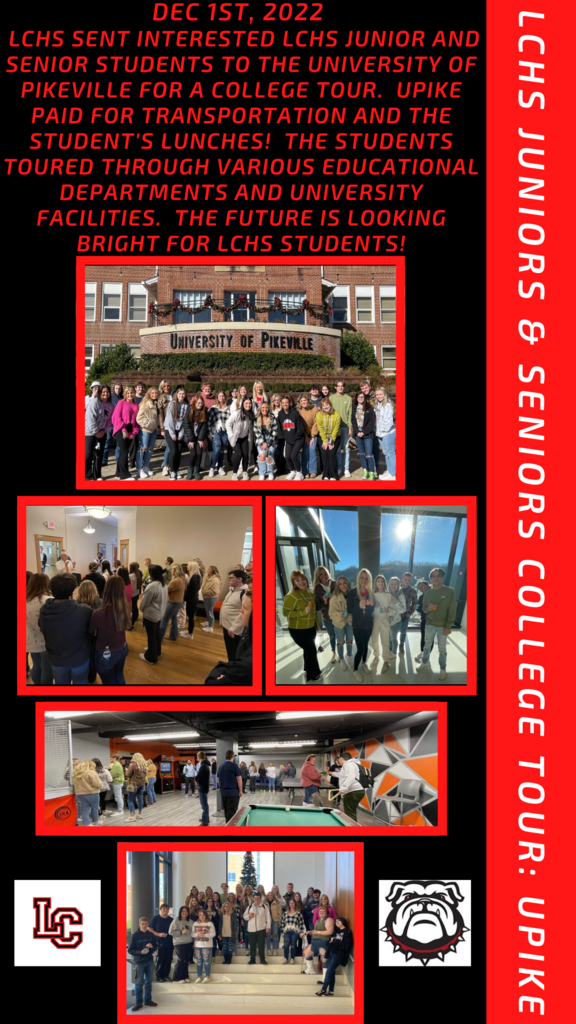 Character Counts! Caring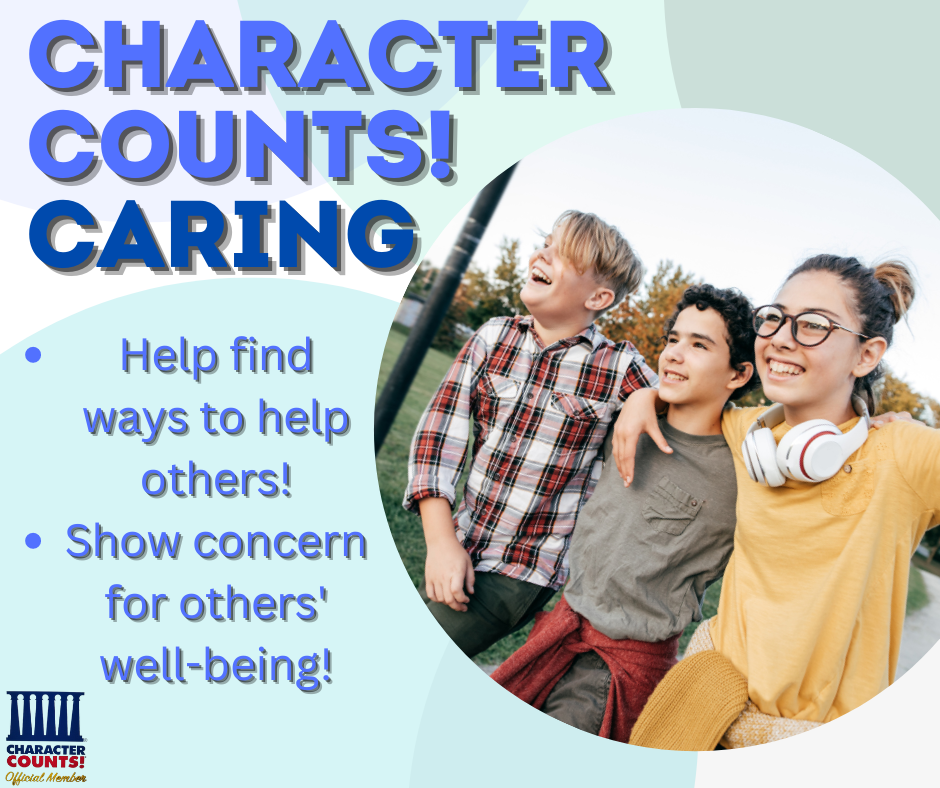 LCHS 4th Period Chemistry Experiment: How Sweet It Is?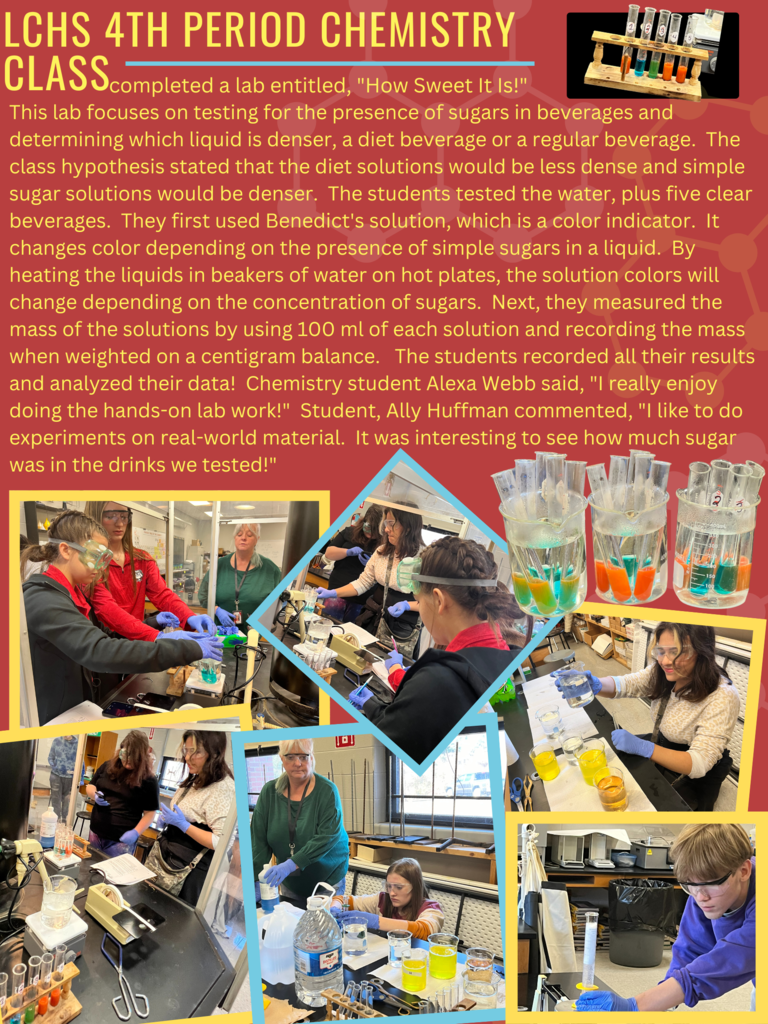 Be wary of emails with Google forms! Thank you for being alert and reporting to your Tech Staff when something doesn't seem correct! Several active phishing attacks have been targeting accounts with fake requests to fill out Google forms. In the most recent attacks, scammers have been impersonating Outlook, OneDrive and Office 365 using Google forms in an effort to steal your information. Scammers have discovered the ability to create a Google form asking for username and password, which can lead users having their data and personal information stolen when they fill out the fake forms. It can be difficult to tell whether a form is fake until you open it; and Google forms is a legitimate service. Some users who have been targeted by the phishing attack have also received emails regarding their passwords. Lawrence County Schools will never ask for your password via email. To avoid having your information stolen, please make sure you do not give out your passwords in any Google forms. Your credentials and other personal or financial information could be stolen if you fill out one of the forms.
LCHS senior, Will Lafferty signs a letter of intent with Marshall University! #AllinLC
Character Counts! Caring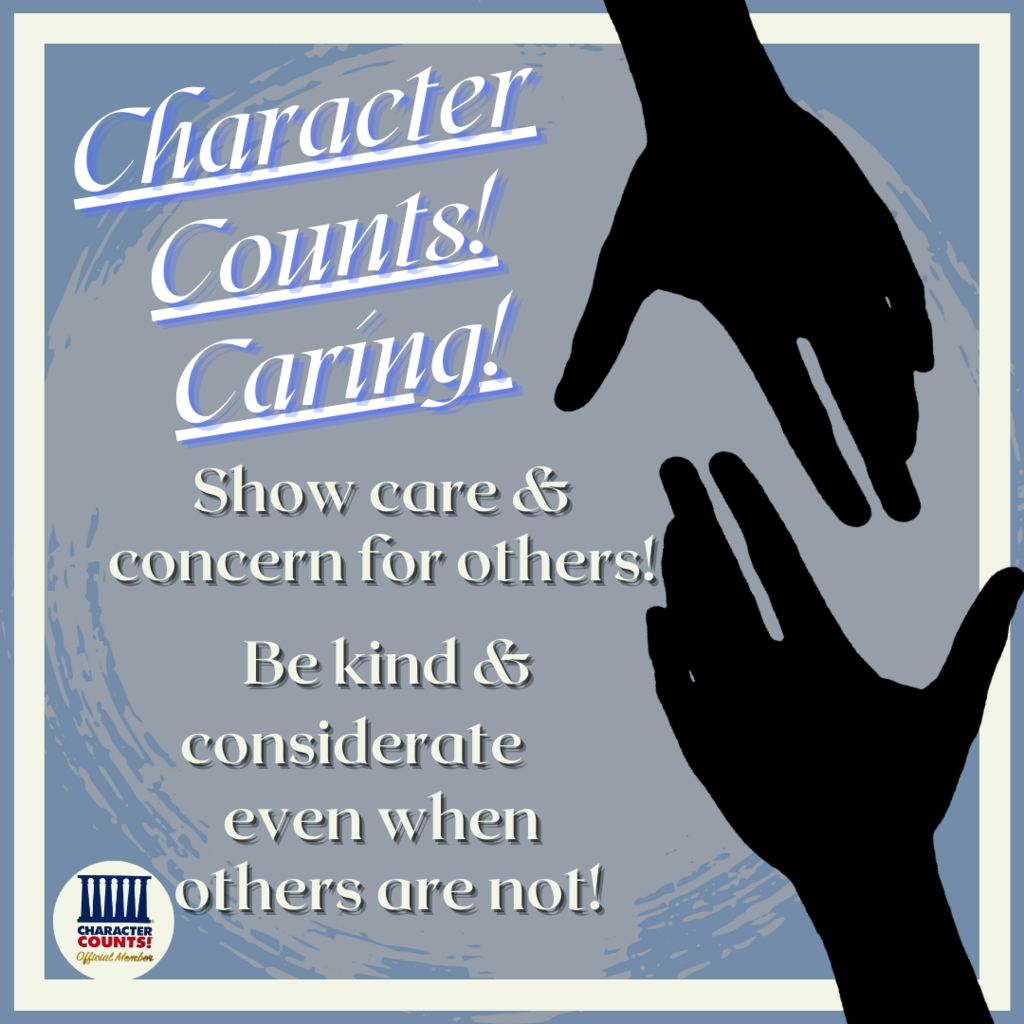 LCHS Pre-Nursing Program and KY Blood Center are hosting a blood drive on today November 28. THIS EVENT IS OPEN TO THE COMMUNITY! Check in at the front office. Hope you can come out and support!

Former Lawrence County Tennis standouts, and sisters, are now EKU Colonel tennis players! Way to go Ashlyn and Jessalyn Osborn!
LCHS Culinary Arts class prepares and hosts a spectacular Thanksgiving meal!